Emer Calthorpe: Violin, Music Theory, English as a Second Language
Photography: Musicians, Arts & Landscape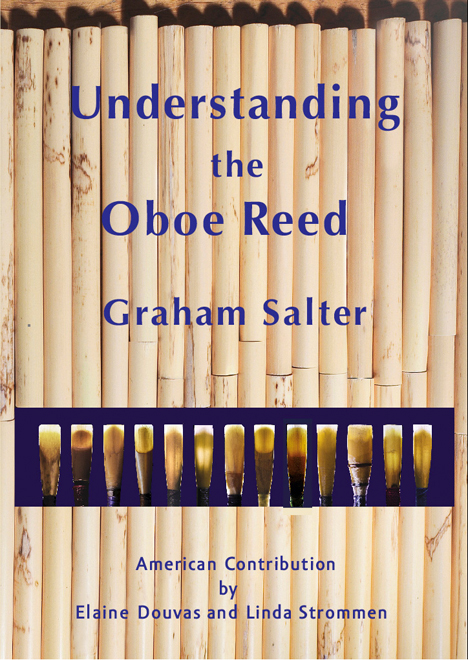 "I sincerely congratulate you on this massive achievement. This book will be a real point of reference for at least a generation of oboists."
Eugene Izotov
"Meeting and speaking with such a special person as Graham Salter has given me great inspiration to see my reed-making personal history in a wider perspective."
Omar Zoboli
"A comprehensive survey of such value: the book will be a great success."
David Theodore
"A great help for oboe players and for the reed world."
José Luis García
"Your researches give a new impulse and open new borders. Your thorough study and desire to embrace so many parameters and different styles inspire my deep respect."
Emil Miroslavskiy
"Obviously a cornerstone in worldwide developments ... you have contributed to a closer and more accepting culture in the world of oboe playing"
Jan Wiese
"I hope that many oboists will know and read your book, and will learn that the differences in style and instrument are the pepper and salt in our music-making. My great admiration for your work: I feel this is going to be an important book for the oboe world that has so few publications when compared with the flute, and am glad and feel honoured that the Dutch school of oboe playing is to be included and given attention."
Han de Vries
"Unique in oboe literature ... a celebration of the detail and diversity of oboe reed making ... powerful and informative. An incredible bargain considering how much you stand to learn ... an essential addition to the oboist's personal library."
Dr. Keith W. Sorrels, IDRS Journal 42 / 1
"Understanding the Oboe Reed is set to become an essential addition to every oboist's library."
Prof. Geoffrey Burgess, IDRS Journal 42 / 1
"I wish it had been written a few decades ago because it touches and explores not only reed problems but every aspect of the art of mastering the oboe. The study goes one step and beyond all the books on the oboe I have read or consulted before, and should be a must for everyone taking up the oboe, or even for the best players. I thought in my own wide experience in various nations and cultures I knew something about reeds and the oboe, but Graham' s opus makes me look at my own knowledge as a beginning...."
Harold Emert, Facebook
"Amazing"
"An incredible, phenomenal accomplishment"
"Landed a rocket on a distant planet"
"A god-send to oboists"
"Astounding work: absolutely brilliant."
"Superb scholarship."
"A practical, many-splendored book, arguably the best book ever written about oboe playing."
Now required reading on the syllabuses of
The Juilliard School, New York
Jacobs School of Music, Indiana University, Bloomington
University of Melbourne Conservatorium